Newsroom
Latest media releases from Lion Air
Lion Air Group Carry Out Physical Distancing System Arrangements in the Aircraft Cabin
Jun 18, 2020, 15:58 PM by Lion Corporate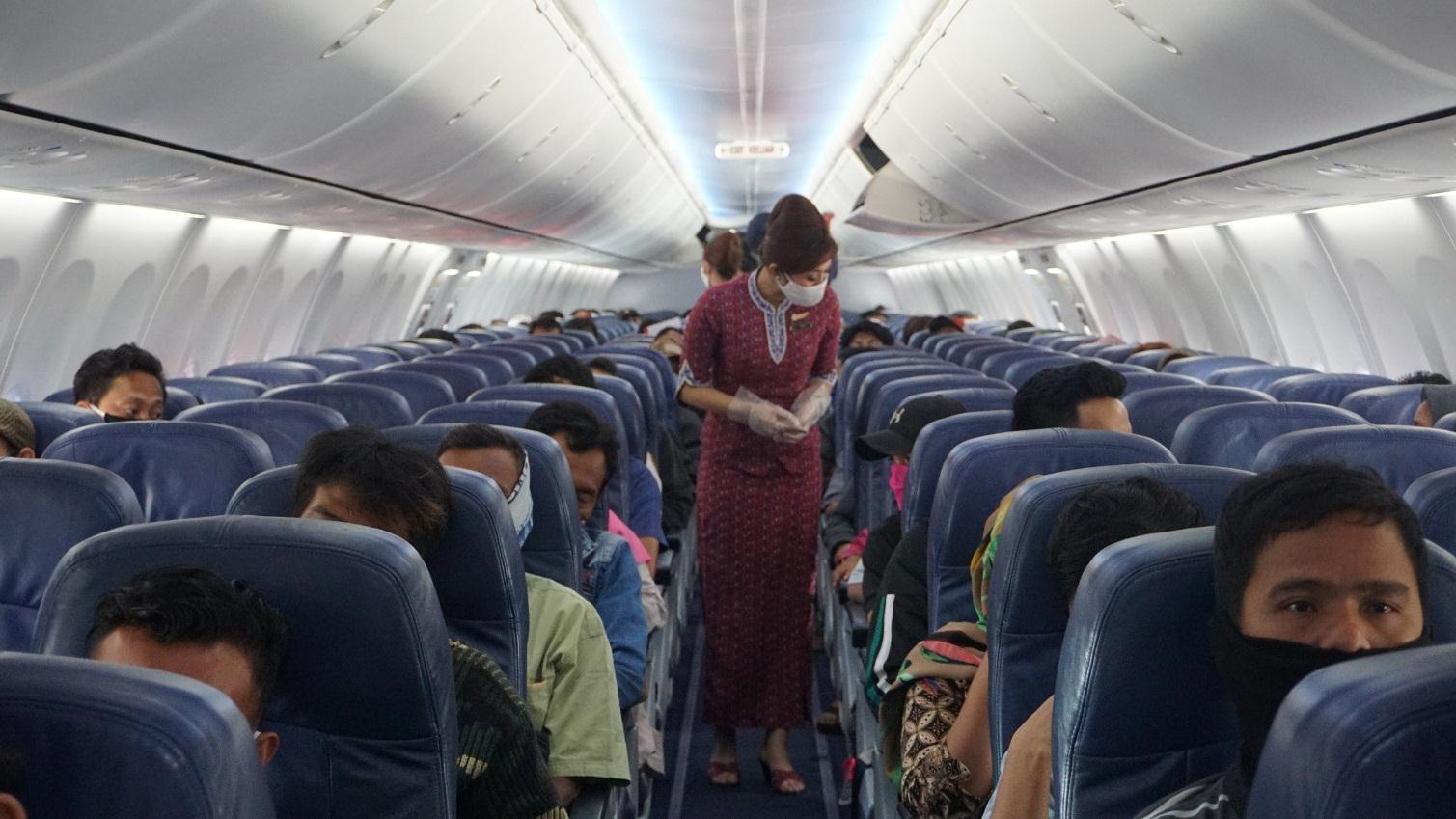 J A K A R T A – 17 June 2020. Lion Air (JT flight Code), Wings Air (IW flight code), Batik Air (ID flight Code) member of Lion Air Group provides the latest information about secure distance system (physical distancing) arrangement in the aircraft cabin during the flight.
Lion Air Group continues to apply all applicable flight conditions during the alert of pandemic Corona Virus Disease 2019 (Covid-19). This is in accordance with recommendations rules from the regulator as well as Lion Air Group's commitment to operate which continues to prioritize flight safety, security and comfort factors (safety first) as well as efforts to prevent the spread of Covid-19.
A secure-distance setting system is implemented by adjusting the number of seats based on the aircraft type operated:
Aircraft with a medium/small jet category (narrow body) configuration of 3-3 on Boeing 737-800NG, Boeing 737-900ER, Airbus 320-200CEO and Airbus 320-200NEO and wide body of Airbus 330-300CEO and Airbus 330-900NEO which has a seat layout of 3-3-3.
ATR 72-500 and ATR 72-600 aircraft types that have a 2-2 seat layout.
Priority setting of passengers according to health protocols with seating configuration and seat arrangement of passengers, as follows:
The front row seat are group passenger (booking group) and passenger who has a Covid-19 PCR / Swab health test with negative results.
The next row of seats will be adjusted, thus the passenger will sit near the window and the aisle.
Stay compliant with the health protocols and provide the rear row seats intended as quarantine areas for passengers who need special handling, including the symptoms of Covid-19.
In accommodating and implementing efforts systematically, Lion Air Group regulates the system at reporting service facilities (check-in).
With these arrangements, there will be a safe distance between passengers when sitting on the plane. Flight attendants and ground handling officers will continue to assist with technical distance rules when in the aircraft cabin.
For the reasons of safety and aircraft balance while takeoff and landing, passengers can be moved according to the instructions of ground officer or cabin crew.
Things that need to be considered in the seating arrangement system for passengers in the cabin, include:
Seats in the emergency exit door and window, must be filled according the conditions, with adult criteria (minimum 18 years old). Preferably for passengers who do not travel with the family, fulfill physical requirements (healthy physical and spiritual conditions), military or police people, crew members who are not on duty (crew members) and understand the instructions of the cabin crew in Bahasa Indonesia and English.
For passengers who require special handling, they must follow the directions and instructions of cabin crew.
Passengers ' belongings must be placed in the baggage storage above or at the bottom of the passenger seat (so as not to obstruct the movement in an emergency).
Mandatory provisions for health protocols in the air travel for each passenger, including:
Arriving early at the departure terminal four (4) hours before departure. Domestic Lion Air Group flights remain at Terminal 2E and internationally at Terminal 3 of Soekarno-Hatta International Airport, Tangerang. For other airports operating remained in the same terminal.
Show valid ID card (KTP or other ID),
Wearing mask before the flight, while on the plane until landing and on arrival and exit from the airport,
Wash your hands with soap or use a hand sanitizer,
Following the secure distance rules (physical distancing) in the airport terminal. The passenger arrangement also applies when in the waiting room and during the boarding time, both using the aerobridge and ladder. This arrangement also applies to passengers who are on the bus (Neoplane) when heading to the plane and disembark from the plane.
Maintaining cleanliness while on board,
Follow the flight crew directions.
Fill out an electronic health alert card (e-HAC) that can be accessed (download) through the e-HAC Indonesia mobile application (Android) or http://sinkarkes.kemkes.go.id/ehac
For media queries, contact us at the following:
Follow us on social media